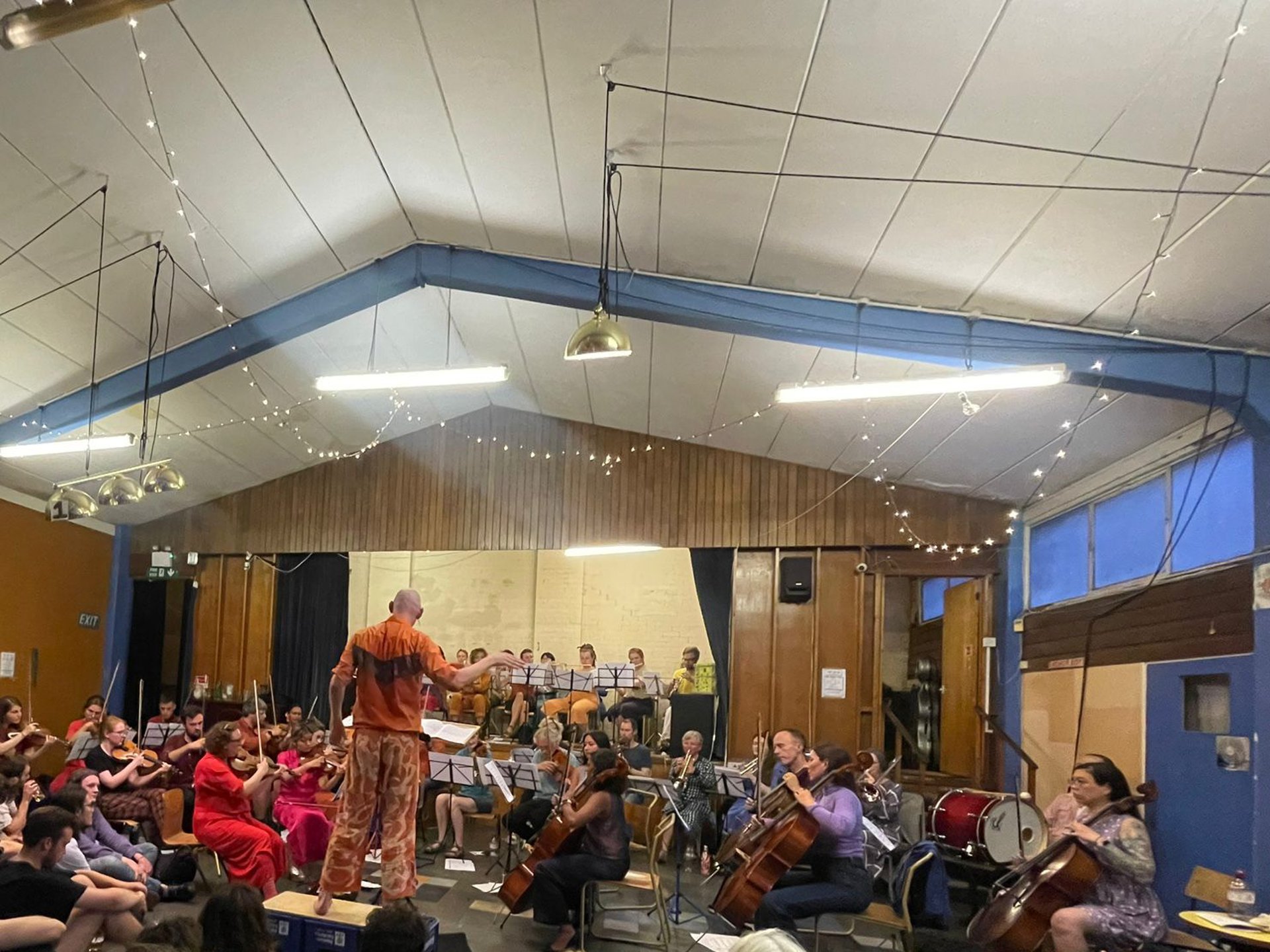 About us
Peckham Chamber Orchestra was founded in 2013 by Hannah Catherine Jones. It is now run collectively by members of the orchestra.
We play music from a variety of different classical eras as well as pop arrangements and more experimental, avant-garde pieces. Check out our previous concert posters to see the music we have played in the past. Members of the orchestra come together at a social event ahead of each term to decide the upcoming concert's repertoire. We try to highlight more non-white, non-male composers who historically have not been well-represented in the classical world.
Members of the orchestra are also welcome to compose, arrange and conduct their own pieces. We aim to provide a supportive environment for members without experience to try this out.